I love to spend the time with all my clients to achieve the best images I possibly can, then receiving amazing feedback in testimonials from them. I love hearing that they love the photos and enjoyed their experience with me on there special day. This to me gives me great satisfaction to know I have done my job well 🙂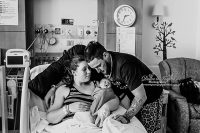 Angie was there for the birth of my first child 10 days ago today, firstly at only the request of my wife though i am now and was than immensely greatful for her presence. Not only was Angie there to capture the special moments in our entire labour/birthing experience, she was also a great support person for myself and my wife. She helped my wife through the different stages of labour as well as explaining to me what was going on and what i can do as it seemed i was a little lost in all of this and just wanted to help my wife through her pain. Angie went and got water and ice for my wife while she was in labour so i didn't have to leave her side. All in all i am happy and thankful that we chose Angie to do our birth photography as i said earlier she wasn't just our photographer but experienced support for the both of us. Thankyou Angie and I'm sure we will be hiring you again in the years to come.
Benn & Tanayia Genninges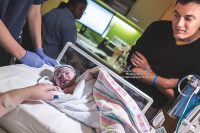 I'm speechless at the amazing quality of these photos and beautiful canvases
honestly can't thank you enough xxx brought tears to my eyes seeing them up on my wall…
When I found out I was 4 weeks pregnant I knew I was booking in with Ange straight away as I had seen her work before and fell in love… I booked a Maternity timeline, birth, and newborn package with Ange.
Then to find out there was issues with Nate's heart I was so glad I did because I have all those beautiful photos to cherish forever!
I can't express enough to everyone who asks me if it was worth the money you pay, that money is not issue when it comes to getting those images …
you just never no what situation you can end up in and photos are your priceless possessions.. And out of the kindness of Angie's heart she took her own time to come up and get photographic memories of our journey in hospital with Nate and you honestly don't realise the way u look at your precious babies and the way they look back at you until you see the photographic evidence and it takes your breath away
Amelia Clarke
Firstly WOW!!! I'm absolutely in love with my Newborn & Maternity photos & canvas's. The quality is outstanding.
I believe photos are your memories & I am so glad I choose Angie (Desire to Inspire Photography) to capture these memories. Her work is outstanding & of a high quality. She is so amazing with babies which allows her to capture the most perfect photos.
Thank you again Angie.
Jesse Craig
Angie is an amazing photographer, so relaxed and calm. I'm in love with my photos and so glad that I choose Angie to capture those precious moments. She did a fantastic job and I can't wait for the next milestone session with her.
Ebonie Ward & Ryan Stephens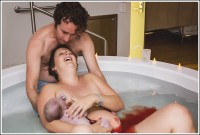 I can't get enough of looking through my birth photography pictures which Angie has captured so beautifully! I will definitely book her again if I have another bub. Giving birth is such an important and life changing event, having Angie there to photograph the journey and freeing up hubby's hands to support a woman in labor is priceless! There are no words. Everyone should consider it. These Memories will last forever
Angela Maria
Absolutely love Angie's work! She's such an amazing photographer and great with babies and young children. My partner and i were so pleased with the quality and presentation of our photos, we will definitely be coming back to her in the near future.
Emily Grentell
Highly recommend! Angie is an amazing photographer. I had my maternity photos & newborn photos done with my second son & I couldn't be happier
Sharni & Brenton Keevers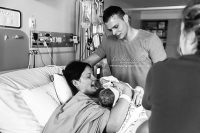 I wouldn't have anybody else capture my family. Definitely Brisbane's BEST birth photographer
Nikkea & Chris Sayce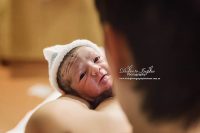 The decision to have a photographer at the birth of my firstborn son was the best decision of my life. Angie fit right in and I barely noticed her unless I needed her which meant all of our images are purely candid and a true document of our son's arrival – EXACTLY what I wanted. The photo albums, canvases and prints are of extremely high quality and are instant heirlooms. For the quality you receive on both product and customer service, the pricing is exceptional (I have paid far more for far less albeit the same quality). For being someone who considers herself fairly modest and with birth photography seeming quite intimate, I took a big leap and it truly paid off – I am a strong advocate for birth photography now. We also took part in the newborn photography and I am glad we did. The studio was toasty warm for a naked bubba in winter and every care was taken to make sure he was happy and safe. Angie had asked us what colours we liked to make sure that our photographic artwork would suit our home and she delivered perfectly. The results are timeless pieces that are not overly photoshopped.
Overall, we are very happy customers and highly recommend Angie.
Cassie & Jamie Hockley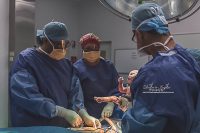 HIGHLY RECOMMENDED. We recently booked Angie for the birth of our first baby. Likely to be our first and last baby, I wanted to capture the magical moments for years to come. I did extensive research into the local birth photography market and chose Angie to capture our birth as she presented both value for money and has a beautiful portfolio which demonstrates her amazing work. As we were using Angie for our birth we decided to do newborn photography as well. Throughout our decision making process Angie was supportive and answered our ten thousand questions and went out of her way to meet me and go over the process and show me more of her work. Angie was available during the lead up to our birth and would check in regularly to see how everything was progressing. I felt extremely comfortable with her. The big day went very smoothly, Angie was early, professionally presented and very calming for us. She was the right mix of in the moment and out of the moment to ensure that we could rely on her to capture every moment without her ever getting in the way! 8 days after our baby was born, we spent a morning with Angie doing newborn photos. The session was well prepared and thorough. Most importantly all of the images captured at both sessions were amazing!! She was quick to edit and post sneak peeks and did a great job of keeping us updated about our editing. Our viewing session was incredible and we ordered some products that proved to be incredible quality. They are truly special. Thanks a million Angie.
Sally O'Connor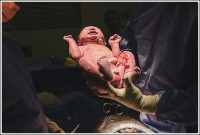 I have never worked with such an amazingly talented and professional photographer. Angie's work speaks for itself, and the time, care and effort she puts in for every single client is beyond astounding.
Angie always goes above and beyond and prides herself in her work. I'm so thankful I had her to capture all the memories from maternity, birth, newborn, family and more.
Jo Spooner
Absolutely love our newborn photos of Ryder
A job well done by a very talented photographer.
Kylie Lencz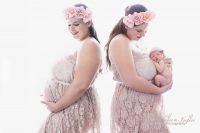 Angie is absolutely amazing!
Could not recommend you enough! We are so very happy with both maternity and newborn pictures you've taken and you have been so lovely and caring throughout our time we spent with you! Couldn't thank you enough for the amazing job you've done xx
Zoey and Bart Perry
I would whole heartily recommend Angie to everyone. I came to Angie after my newborn photographer cancelled on my when my daughter was 6 days old. And if you've been looking into newborn photography you know just how important it is to get them early.
I actually rang Angie while she was on a family holiday to see if she was available at all, fortune was on my side that day as she was returning the next day and would be in touch with me. Angie kept her promise and was an absolute professional on the phone, I was somewhat emotional at the time over the situation and she was just great in answering all of my questions. She emailed through a comprehensive questionnaire to fill out the day before my shoot which I found really helpful as I was unsure what I wanted, only that I did want beautiful memories of my daughter.
The day of the shoot ran so smoothly and I really enjoyed how there was no pressure of a time limit. Being a new mother trying to breastfeed is hard and with an added pressure of a timed photo shoot is something you don't need. I really found Angie comfortable to be around and that was something very important to me, especially in those early days as a mother.
Angie really 'got' what I wanted out of my shoot, she had spent the night before setting up the studio with different areas so we walked in and it was just there, ready to go. She spent time talking to my partner and me before hand and listened to us. I felt we weren't just another client to her, she made us feel like we were her most favourite client.
After the shoot Angie kept us informed on when our viewing would be, there was a wait which she told me about before our shoot. I didn't mind this as it wasn't a surprise sprung on us. She did promise that some sneaky pictures would be available that night to swoon over. They were and there was much swooning after we saw them and more when I showed the rest of our families.
The day of the viewing was amazing, I brought my mother and my mother in law as well as my partner and our baby. There were many tears and smiles while we watched the video and saw all of Angie's hard work had paid off. Before we saw the viewing my partner and I had discussed a budget figure and had some ideas about what we wanted to buy. This is very important as Angie's work is incredible and I could have spent an enormous figure.
We ended up purchasing, on top of our package, 8 canvases; 5 of just our daughter and a group of 3 of our family. The canvases are certainly an investment, the quality is museum grade with a 75year warranty! It helped that Angie did a little mock up of different photo groupings so you can create different styles. She also has some canvas sizes so you can physically see them. Sometimes they look big but on a wall it may not give you the right look. Angie has great vision and certainly helped us in choosing the style we were after.
Overall Angie is wonderful, she is respectful and understanding of how emotional it can be being a new mother. She has great advice and stories to tell during your shoot. She keeps you informed after your shoot and also has packages available for the first year milestones, which we have booked.
I would recommend her to everyone looking at investing in a newborn shoot, you can't keep your little one little forever but with Angie's work you'll always have great memories of this magical time close to your heart.
Jessica Summerville
Angie has photographed both of my children. One being through heartfelt and the other my rainbow baby. Angie is so talented at what she does . Our photos are breathtaking and something I will treasure forever . Aside from gorgeous photos Angie is so relaxed and patient , she makes you feel as if you were at home having photos taken by your friend. Honestly couldn't recommend anyone more x
Fiona & Aaron Clements
I am so happy with the job that angie did for both my maternity and newborn photos. The ideas, props and colours that were used suit me to a tee and i loved that.
Angie is a very relaxed and calm photography especially when it came to including my 3 year old into the photos. She was so gentle with my daughter haylee and captured some amazing photos that we now have forever to cherish
I highly recommend angie for anyone who wants gorgeous photos to remember for a lifetime. I hope she will be able to capture some more memories for our family as the years go on…
Kyleen Wells
Absolutely love the job Angie has done – even so much I have booked my next next session.
Looking for an awesome photographer – Angie is your lady.
Amba Joy
Angie is absolutely amazing. Her packages are stunning and her printing is of the highest quality. I am so blessed to have found such a talent to capture all my baby girl Havana's precious moments. I consider Angie a friend and will continue to use her throughout Havana's life
Jessica Fisher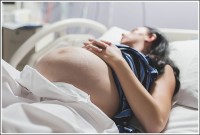 When it was time to look for a birth photographer we asked a group of Mum's from a local Facebook page for their recommendations, Angie Petersen from Desire to Inspire Photography was one of the suggestions sent to me.
After viewing some of Angie's work plus the list of packages available with the option of a payment plan that would work for us we decided she was perfect and promptly booked the full experience; which Included Maternity, Birth and Newborn sessions.
From the very first meeting we felt relaxed and comfortable with Angie who explained everything clearly and in great detail. Each session was a lot of fun and the best part was watching her creative nature in action. The massive amount of props available meant anything I could imagine was possible.
In the birth suite I thought Angie would simply be taking photos but she was so much more, she provided support to both of us, she worked WITH the male midwife in capturing images to ensure she didn't interfere in what he needed to do. He was also impressed with her images and professional approach in his environment.
The end result of our sessions was a unique collection of stunning images that we can treasure for the rest of our lives and as an added bonus, we have developed a close friendship with Angie.
Thank you so much Angie for the lifetime memories you have given us and for making this experience so enjoyable. We can forever look back at this time with you and feel we made the right choice.
Melli & Scott Young
Angie was so patient and gentle with my little boy and was totally cool, calm and collected when he did a new born poo and wee on his mummy and daddy. She worked really hard to keep our bub as warm, calm and happy as possible while putting him in all sorts of positions which made for beautiful photo's. We felt so at home and comfortable during the shoot. My sister in law loved Angies work so much she is having her bub photographed by her next month:)
Shekirra Vines
I am so glad I had Angie (desire to inspire photographer) at my birth…. I hadn't had birthing photography done with my other 3 children and thought since this was my last, I had to go all out! I wanted the best in the business and someone I felt comfortable sharing such a personal moment with. The minute I met Angie I knew she was exactly what I was looking for. There was no fussing about. Everything I needed to know was layed out on the table, any questions I could have possibly had were already answered. The service I recieved was nothing but perfect! I felt like I had just taken a friend into labor with me. I had a very long labor and she stayed there the whole time and took amazing photos of me and my new baby along with gorgeous photos of my hubby and sister.
Bronwyn & Sam Singh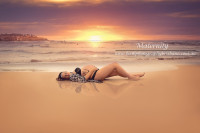 You get what you pay for – professional shoot and beautiful photos. Thank you so much Ange. You made me feel stunning on the day, and looking back at my images and the print, I couldn't have paid for a better experience thank you so much. And if I could have flown you back to Sydney for the birth and newborn shoots, I would have xx
Tamara Harris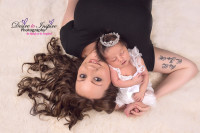 I had photos taken yesterday of my family of 4 and my newborn Mya . I have seen only a few photos and I already no that they will be absolutely perfect . It was a long day but Angie puts so much effort and perfection into her work that I wouldn't want in any other way . Angie is a beautiful soul and an outstanding photographer . I am so happy that I chose her to capture my most precious memories ???? I can't thank her enough xxxx
Kirsten & Lana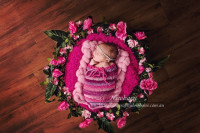 I don't think I could possibly right a review stating how amazing angie has been with the whole process before during and after my session. The work was amazing and how much she has bent over backwards and leaped through hoops to help pay it off has been a massive help! I would beyond recommend anyone thinking about getting photos to go through angie!!
Laura Taylor
I keep deleting and retyping what I'm gonna say because to be honest I don't know how to put into words my experience with Angie. My partner is someone who is usually very uncomfortable with getting professional photos done but Angie made him so comfortable and even managed to get him to take his shirt off in the newborn shoot. She was so helpful when Paityn (5 days old) was unsettled for her photos and very patient when Xaviah (2.5years) wasn't cooperating with getting certain shots. I honestly can not recommend Angie enough.
Kassie & Joseph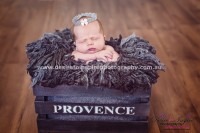 So I have had quite a few weeks to decide exactly what I wanted to say… This is difficult because I don't think I can quite put into words how amazing our day was and our overall experience and absolute satisfaction with the amazing work Angie has done for our family. We arrived a little unorganised and Abby had other ideas about what she had planned as a brand new mum Angie understood and took time out and helped us settle our little one. She was so calm and patient we went overtime and it wasn't a big deal ; the photos have mAde me tear up with just how beautiful they are are just how that newborn moment has been encapsulated forever in time and I cannot thank Angie enough for going above and beyond and befriending us in the experience and letting us be part of the process 🙂
Sarah & Gareth Nash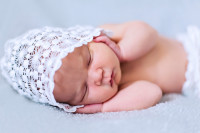 My little girl had a new born photo shoot today and Angie was amazing so much time and effort went into every photo and pose. THANKYOU for making my first photography experience a great one
Matt & Emily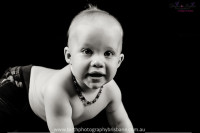 Angie was amazing, her professionalism and attention to detail was outstanding. I would highly recommend her.
Thank you again for our beautiful everlasting memories!!
Megan & Chris Webber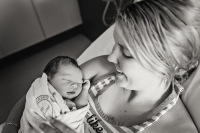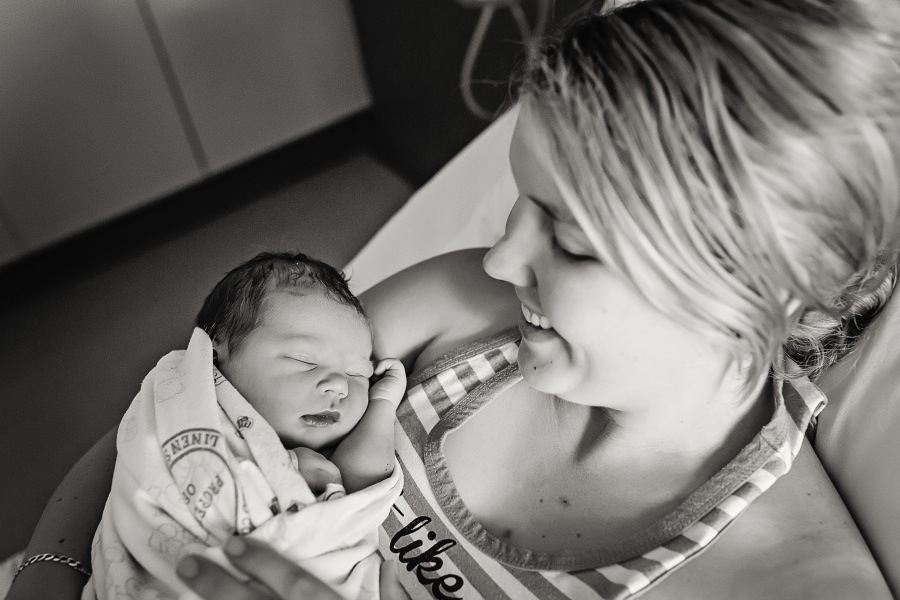 The description of 5 star is 'Superb: One of my favourites', this is an understatement! Ange IS my favourite! I had Angie do my maternity, birth and newborn photos. It was the best decision I made! When I first went into labour I was unsure about having Ange in the room thinking I would act different or not progress as easily. I remember about the first 5 minutes of Ange being there but after that she was like a fly on the wall. Since I booked Ange in we have become good friends. She does truly amazing work! She captured moments I don't remember and she also captured the emotion and atmosphere of the room which is a talent in itself. I am so blessed and honoured to have had her as my photographer and will definitely always use her in the future
Gemma & Ray
Deciding to invest in the full maternity, birth and newborn package was the best decision my partner and I made. They are memories we would never be able to capture again, but thanks to the amazing work by Angie we now have images that we can treasure for a life time. For myself having birth images was the biggest incentive when it came to choosing Angie as a photographer. During the birth of my baby girl Angie was not only a professional but also a great support for my family. Angie was hidden away whilst taking the photos and it wasn't until I viewed my photos that I realised how many amazing images Angie actually captured. All of the beautiful images told a story. The quality of the images Angie produced and the prints, albums, and canvas she put such hard work into is nothing but amazing. I would do it all again and can't wait to have another session 🙂 We are ever so greatful and beyond happy.. Thank You Angie.
Rachel & Tom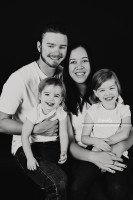 I have loved every minute of my experience with getting my precious family photo's with Angie. It won't be my last time getting pictures with her. I highly recommend Angie's work. Thanks again for capturing my family pictures for me.
Anatia & Alan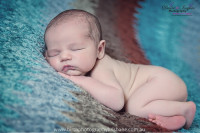 Viewed our photos today and all I can say is wow!! Angie has done the most amazing job. I couldn't be any happier. I would highly recommend Angie to everyone, she was very friendly and welcoming. Its great to see a photographer so passionate about her work. Thanks again Angie for an amazing photoshoot.
Amie & Clinton Krahe
Upon falling pregnant with our second child, my partner and I had not discussed having a birth photographer until we saw Angies work. I was relieved as to how friendly and passionate Angie was towards her work which made me feel more at ease, especially while having her at our birth. I honestly didn't even notice Angie was in the room throught the birth and afterwards. The photos she took were amazing, she was able to captures every moment I had forgotten, including my partner and I walking to the hospital. Her photos truly tell our magical story.
Jess & Wayne Schuler
When we found out we were expecting our second child I approached Angie about capturing our journey. The birth of my first child was very traumatic and as a result we have minimal photos of those precious first hours & days, and only fleeting memories, due to the focus being turned to myself & my recovery. I was determined not to miss out this time, but I have to admit my husband wasn't completely chuffed with the whole idea. Having engaged Angie's services on several occasions, she was a natural choice and we have found her to be both professional and helpful. We weren't to be disappointed this time either- her skills in capturing emotion and the essence of birth made unforgettable memories for our family. She beautifully captured the most intimate photos that truly show the beauty of birth. And best of all my husband was over the moon (as was I!).
Amy & Jerry Wilshusen
Since having my children, I had always wanted to get a professional photo shoot done however the price was always something that turned me off. When my twins were born this year and knowing they would be my last, I looked into local photographers and was recommended to try Angie Petersen, from Desire to Inspire Photography. I was a bit worried about how the shoot would go, whether there would be sufficient time to take all the photos that we wanted, if it would be rushed and if the boys would handle the shoot itself.
Angie was so patient; she took the time to help me settle the boys and even helped me feed them during the shoot. Angie allowed sufficient time for the photo shoot itself and time to settle the boys into the shoot. Her attention to detail was evident in the way she took her photos and the way in which she prepared each different photo scene.
Having never had professional photos taken before, I was left feeling relaxed and I knew that the photos would come out beautifully. Angie gave me a sneak peak of the photos later that afternoon and I knew that it was all worth it.
There were 7 different packages to choose from and Angie even offered take home layby which was a great option. The packages ranged in price but I knew that the quality of the photos that we were being provided with were well worth the price. If I choose to photos done again in the future then I will definitely be going back to Angie. Quality over quantity everytime.'
Ashlee Pittard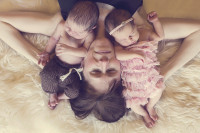 "The birth of one's own child is among the most significant events that a person can hope to experience in their life. It involves those very special moments that mark the entry of a new life into the world. Angie has a rare talent to see those moments and capture them on camera. Her images are more than a chronicle of what happened; they arrest your attention because, somehow, they are filled with the deep emotion of those special moments.
During the birth of our twins, Megan and George, Angie managed to capture those wonderful, rare moments. Her creative talents extended to compiling images in multimedia formats – the compilation video of our birth story touches us every time we see it. As we were unable to travel to her studio, Angie visited our home to take newborn photos when the twins were twelve days old and she also took photos of our four year old daughter, Alice and family portraits.
We have never seen anyone put so much energy and patience into photography – it gave us a whole new insight into what photography is to a dedicated professional! The resulting photos were absolutely stunning, really incredible. Angie was a delight to work with too: she possesses a quiet, friendly and warm disposition that makes her very easy to get along with. She evidently has a real affinity for little babies and children as well – she certainly has patience by the bucket-load too! She was reliable on every occasion and she accommodated our needs without a murmur of complaint – when we were unable to travel to her studio she just brought the studio to us, and she has some lovely outfits and props!
We could not fault her work, far from it: she has that rare combination of technical skill and artistic talent that sets her work apart. Her passion is evident in the care she puts into everything she does, and the resulting products were all of an exceptional standard. We were delighted both with her work, and with her; so we can highly recommend Angie to you. If you are thinking about photography for your birth, or newborns, you could not wish for better. We intend to use Angie again for family portraits, in future, quite simply because her work is indeed inspirational and, when it really counts you need someone you can count on. Every time we look at our photos we count ourselves fortunate indeed to have had Angie there.
Stuart & Sam Reid"
Hi Angie,
Just wanted to say another massive thanks to you for being there through out my pregnancy and capturing some amazing photos, of not just my pregnancy but also the birth & newborn shoots of my baby boy. I missed this all with my daughter as everyone got to caught up in the moment and taking pics was the last thing on our minds, I absolutely hate now not having a photographer there for her birth, as I have nothing to remember except the faded memories, and already as years have gone by they do slowly fade. The more I look at all the photographs you have captured of my pregnancy journey and the birth of my baby boy the more thankful I am that I had you there! The best thing is that you always made me feel so comfortable around you, which made it so much more comfortable to have you there at the birth! Now I will always have photos to look back on and remember not the the memories I hold that will slowly fade. I cannot thankyou enough for capturing one of the most beautiful, amazing moments in my life, I would not have had it any other way! xx
Crystal Wilson & Max Mansfield
we hired Angie to capture the beauty of pregnancy, birth and our baby girl. She was very professional and we got a collection of photos that we will treasure at a great price compared to other photographers. Having a professional meant great photos and quality prints, something that is hard to capture yourself."
Judy & Ross Smith
"We got amazing pictures of our new little girl Isabel at 8 days old. Angie was so patient with her, even though she was cranky and pooped a couple of time on her props. It was a fun day and the photos are just stunning. I can't wait to get them on my walls :)."
Thanks Sarah & Greg
"Beautiful pictures of my precious angel! Very professional experience was very patient, taking the time to get the most beautiful shots! Will definitely be back 🙂 "
Amy Wilshusen
Highly highly recommend anyone thinking of having photos done to use Angie she's an amazing photographer with an amazing talent !! Couldn't be happier with the photos of my newborn and family and she's worth absolutely every cent !!
Ashleigh & Peter Mills
You have an absolutely amazing talent of capturing the pure beauty and innocences in anyone and anything, the new born photos of my daughter you did mid 2012 were just simply stunning I loved every single frame I hope you forever have the touch of creating beautiful memories for many more people to come xox
Hollie Bradley
Angie is AMAZING with babies. Truly a baby whisperer. And the end product will blow your mind!! a true talent behind a lens is hard to find!!!! Cant recommend her enough , you will not be disappointed.
Ocean Robinson
"Thank u so much Angie for taking AMAZING photos of my son Dominik. I could have not asked for a better photographer. Not once did she need my help with him, she was so gentle with him an all thank u from the bottom of my heart. I am so glad that I hired a professional photographer to capture these once in a lifetime memories of my children. I have also got very high quality products that will last a lifetime. Your service was worth every cent! Having the takehome layby plans helped me get exactly what I wanted to purchase. I would recommend you to anyone wanting a professional to get the job done right. Thanks so much. I will never go anywhere else again"
Jessica Williams
Interested in finding out more info on our Birth Sessions? Click here