Our gorgeous Rocklea based studio is a Photographers dream.
Featuring a large stylish foyer so clients can enter feeling relaxed and excited for what is to come, following through to a large homely viewing room where clients can sit back and view all their images from their sessions making orders and feedback extremely convenient. Then the main event, our large, industrial sized studio space featuring an array of set ups and displays, lounge and arm chairs for clients to enjoy the experience, a variety of backdrops (additional hire fee), and lighting (additional hire fee) it really does have it all with its large 10x9mtr studio space.
Let's break this down more for you…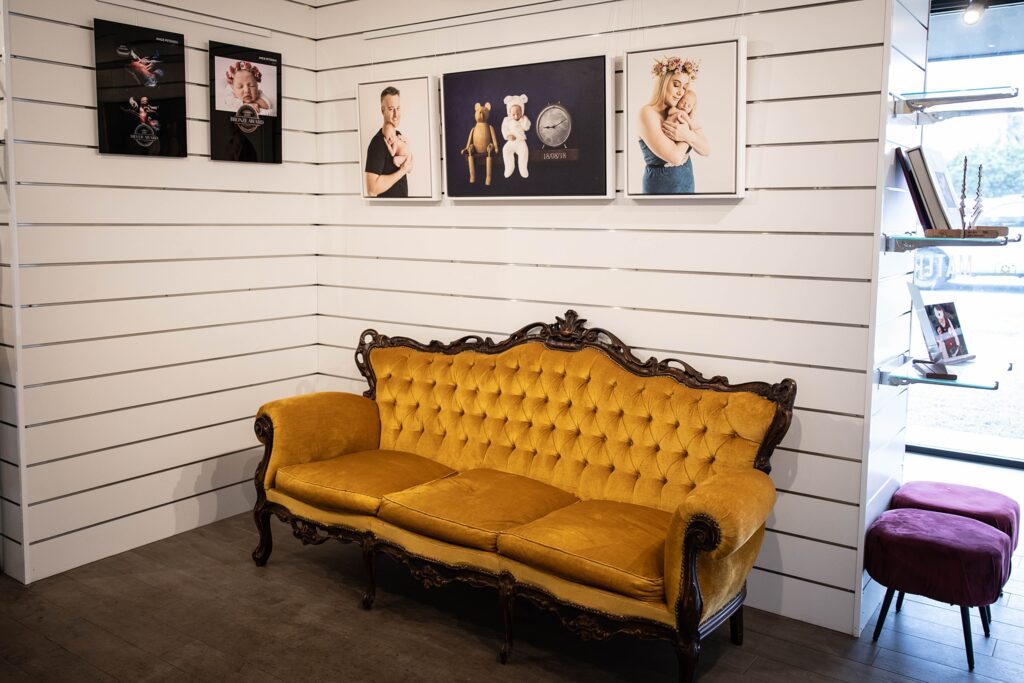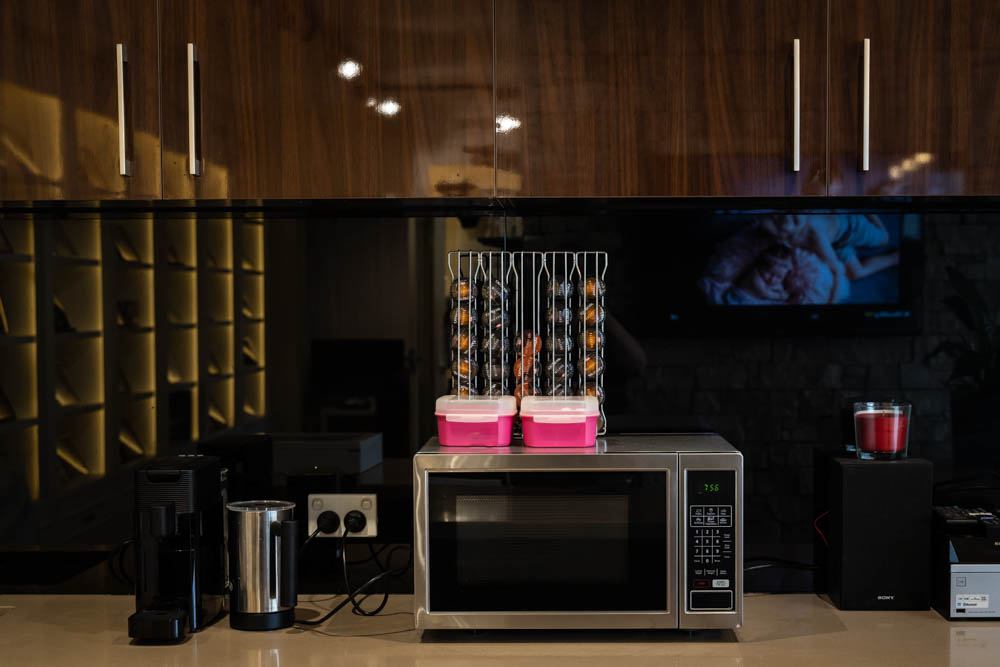 Foyer
Our Photography foyer offers a comfortable waiting area for your clients with access to water, coffee and a microwave if their baby needs a bottle.
It will have our very own photography products on display but you may of course bring sample albums for your clients to browse through whilst waiting.
We have an capsule coffee machine that you are welcome to use to kickstart your session, as well as filtered water at the ready. We also have equipped a microwave so if buby needs a bottle warmed up you of course are able to.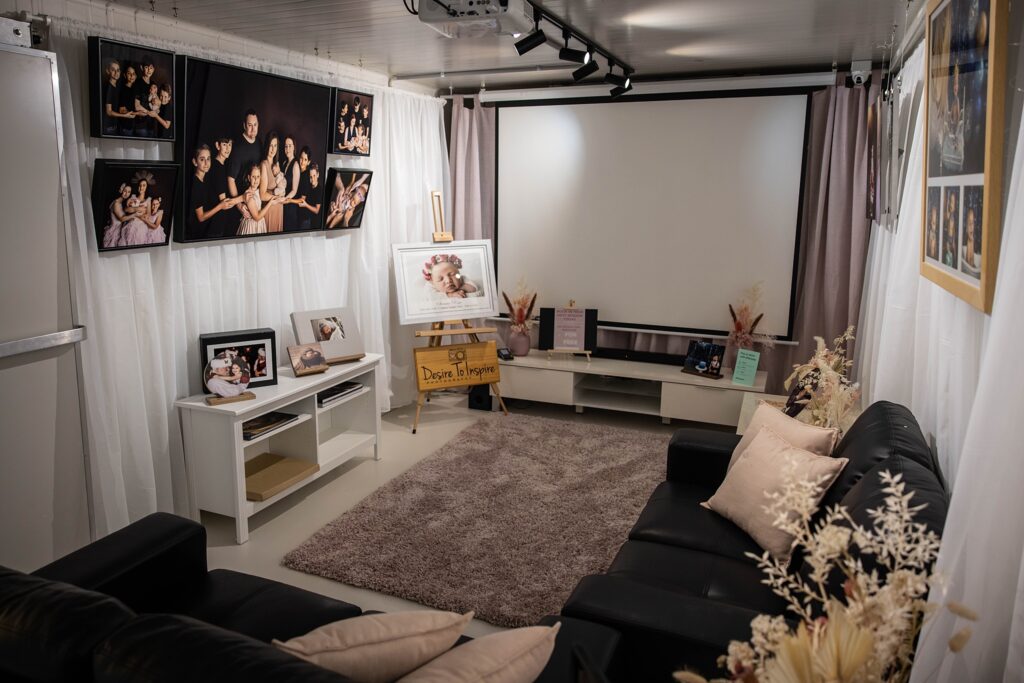 Viewing Room
Our homely viewing room is a beautiful private room with a large projector and screen for your clients to sit back and relax on our comfortable lounges and view their photos upon the big screen. We have a tv and toys set up to keep the little ones entertained as well as additional lounge at the back of the room. There is Disney Plus, Stan and Netflix for the kids to watch also.
This room creates the perfect athmosphere for your clients to enoy their images and aids you in making the selection process easier for all as it can be done on the same day. Just bring your laptop, cull your images – Allow your clients to relax in here for 30 minutes whilst you do so, or we have McDonalds and Hungry Jacks directly across the road also. Then proceed with your clients viewing session.
Studio Space
Our large 9x10mtr studio floor space is equipped with an array of set ups ready for use.
We have our lifestyle bedroom set up for those gorgeous cosy bedroom photos.
We have our large Black wall display for those stunning portraits. We have our white backdrop if you prefer the white backgrounds.
We have 2 different smaller arrangements that are perfect for newborn or Cake smash sessions, PLUS an entire backlit wall display for all of those photographers who love those backlit images.
Our space is large and open allowing you to utilise it to the best of your ability.
Additional Hire Items
Backdrop Hire – $50
We have a large range of backdrops available that all fit our backdrop stands
Professional Photography Lighting – $150 hire fee
We have three strobes and 2 soft boxes and 3 umbrellas and a 185cm umbrella
Cake Smash set up $100 (we will provide backdrop, balloons, etc in your colour choices)