SPECIAL MOTHERS DAY OFFER LIMITED TIME ONLY
HOW CRAZY IS IT THAT MOTHERS DAY IS JUST AROUND THE CORNER?
How often do we struggle to find mum the perfect present, especially for mothers day when we really want it to be special and sentimental? Something that she will treasure forever as we know how selfless she is and more then not, will go without rather then treat herself?
Further more, how often do you find your children's mother is actually PRESENT in photos with them? More commonly then not you will find it is your children's beautiful mum who is the one behind the camera snapping their babies as they grow and learn, very rarely do us mums get to be present within photos with our babies.
It is so important to be present in photos with your children and we know that a photo shoot with us, is the perfect gift for your family.
Are you looking to capture those special moments with your family to treat mum?
We know what you're thinking, your babies mum is never in photos and she preaches to you how important they are, THIS is why a family photoshoot is the perfect gift for her! Give her something you know she will honestly treasure forever.
Our sessions are so versatile and stress free and the products we create for you are just amazing.
We offer in studio and location sessions so there is something to suit every family.
"Mothers Day Promotion"
There will be limited spots available so you need to get in fast!
When it comes to our services we are a full service photographer. This means, we offer you so much more than just your session and a USB. After all, your photos deserve so much more then just to be displayed on Facebook and the USB thrown in a drawer and forgotten about.
At Desire to Inspire Photography after your session we invite you to a private viewing consultation where you will view your images for the first time and you get to select your images, and any products including our life time guaranteed wall art products and Fine Art Album products that you would like to purchase. All of our products are the best quality all coming with a life time guarantee. We will guide you through which best suits your home and your personal styling. We offer a range of payment options also including Afterpay.
We will link our product pricing and packages below for you so you may learn more about our services and products.
A phone conversation to discuss your desires you wish to get out of your session. We'll also cover what's needed to prepare you for the best possible outcome.
A relaxed and laid back studio or on location Family photography experience for 30mins.
A gallery of approximately 60 images will be prepared for you. Choose your favourites during cinematic viewing/ordering session.
A cinematic experience appointment where we help you choose the best images to suit your home, style and budget. We have a variety of amazing products to choose from.
Included is
A premium 8×12″ matted fine art print
3 Digital Images
Valued at $625
BONUS OFFER
Book today and you'll receive an additional $200 print credit towards the purchase of wall art, print packages or any other products we offer.
It is so important for parents to be present in photos with their children and we all know just how meaningful those family photos are, and honestly Mothers Day is the PERFECT opportunity to capture your little family.
We are offering Mothers Day sessions for just $200 with 3 digital images!!
Book your "Mothers Day Photography Experience" TODAY!
"All I can say is WOW! Angie is absolutely amazing, I highly recommend her if your thinking about making wonderful memories with your family, I had maternity and new born shoot with her and both experiences were awesome she is so lovely and easy going, she has all the props and also directs you in poses so you don't have to worry about a thing, Angie is so good with babies too I felt Presley was so safe in her hands! And then the prints omg! If ur thinking of getting prints made for cheap after the shoot think again I decided to go with getting an album and professional canvases done and they are stunning the detail is incredible it's like looking at a painting!! Don't look past Angie she is fabulous! Thank you desire to inspire photography, I have got the most beautiful pieces I'll cherish forever"
"Angie is so lovely and made my fiancé and I so comfortable and welcomed at our photo shoot. She was very patient and gentle with our newborn and took her time at making sure the photos and poses were perfect! She was very creative and had amazing ideas for the shoot. The whole transition from booking the photo shoot to receiving the product was an ease. We purchased a photo album and metal prints from Angie, they turned out AMAZING and are very good quality. We are so happy with the photos, products and service we received from desire to inspire photography. I will be going to Angie for all my photos in the future ☺️ I couldn't recommend desire to inspire photography enough."
"Saw Desire to Inspire at a baby expo. Loved our photo session with Angie, it was everything we wanted and more. Amazing photos, great range of outfits, props and backgrounds customised to suit our theme and colours. Angie was so gentle and calm with our newborn he slept through costume changes and poses. She spoke so fondly of her clients. Beautiful photos with a personal and friendly touch. Highly recommended."
Hi there, I'm Angie, and some people call me the baby whisperer. As a multi award winning professional photographer, I love everything about babies and families. Capturing their special moments makes my heart sing, and I love that for each family we get to capture something unique.

While my passion in life is photography, I also love to travel the world (seeing the sights through a lens is amazing!). My friends and family mean the world to me, and I'm a single mum of two gorgeous daughters, Caitlyn (17), and Isabella (14).
When I'm not photographing, travelling or being a mum, you might find me socialising with friends over a cocktail or two!

I can't wait to meet your family!
With love, Angie x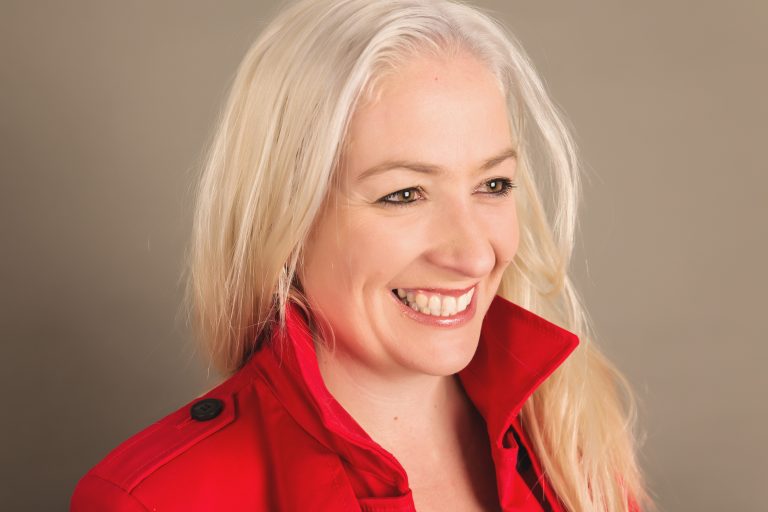 Let's capture precious memories of your family today!